Kennel Club Breed Health Survey 2014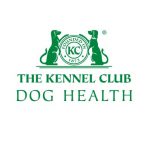 The survey ran until 25th December 2014, the results have now been analysed and published

The Kennel Club (KC) 2014 Pedigree Breed Health Survey (PBHS) results were published recently, with the KC stating there were substantial differences in the way the 2014 survey was conducted compared to their survey in 2004. The 2014 survey was directed at owners of all KC registered dogs over the past ten years and had been promoted to the general dog owning public, whereas the 2004 survey was publicised solely to breed clubs. The KC express that the difference in methodologies between the surveys means that data from each is not fully comparable, and differences observed do not definitively imply changes in population parameters. Despite a wider audience availability, the number of participants in 2014 was much lower than 2004, comprising 82 live Giants and 17 deceased. As a comparison the 2004 survey drew 113 live responses and 39 deceased. The reduction in responses may be related to its unfortunate release shortly after the Schnauzer breed clubs Joint Schnauzer Breeds Health Survey, which attracted responses from 275 live dogs and 90 deceased.
Although the actual number of cases were not published, the KC 2014 survey summarised that the most commonly reported cause of death was lymphoma, however conclusions cannot be drawn from such a small number of responses, i.e. only 3 actual cases of lymphoma were reported out of the 17 deceased. Overall cancers accounted for 10 of the 17 reported deaths i.e. 59%, which would be an increase since the 2004 survey that reported 41% of deaths from cancers. Only one of the 17 deaths were reported as being due to Epilepsy, and the range of longevity was 0 years to 12 years.
For live dogs the report states that most Giant Schnauzers were not affected by a disease condition (59.76%). And the most commonly reported disease in live dogs was skin (cutaneous) cysts with a reported prevalence of 9.76%, followed by Lipoma (Benign fatty lumps) the prevalence of which is stated as 7.32%. Of the 82 live dogs, 3 were reported as having Epilepsy (prevalence 3.66%) which is equal to the number of live dogs with Lymphoma.
The full report can be found on the Kennel Club website, although as stated previously it is difficult to draw conclusions due to the small number of responses.
www.thekennelclub.org.uk/vets-researchers/pedigree-breed-health-survey-2014
Lesley Parker (Breed Health Co-Ordinator)