Kennel Club Covid-19 Update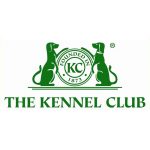 Health testing & Screening during Covid-19
Last updated: 1 April 2020
All responsible breeders registering puppies with the Kennel Club want to ensure that health is a priority in every litter and therefore ensure that the recommended health testing and screening for their breed is in place prior to mating. Health testing and screening enables responsible choices to be made when selecting a mate and importantly ensures the likelihood of puppies produced from any potential mating having the best chance of living a happy healthy life.
At present government advice relating to the Covid-19 pandemic is that people stay at home and do not come into any non-essential contact with individuals and when contact is essential a 2m distance is maintained.  Therefore at this time many planned sessions to health test or screen your dog have had to be postponed or cancelled. To support you in making alternative arrangements and adhering to government advice and best practise at all times, the Kennel Club has provided an update on each area below and will support you in getting your dog tested or screened when this is possible in line with government advice. We want to continue to encourage health testing and screening as an essential part of responsible breeding whilst keeping you and your dogs safe at this challenging time. If you have any questions or concerns at any time relating to canine health and welfare, please contact health@thekennelclub.org.uk
Hips & Elbows – KC/BVA Hip & Elbow Dysplasia Scheme
Following the Prime Minister's address on Monday 23 March all veterinary practices must reduce face-to-face contact and switch to providing emergency care only.  This means veterinary practices will be unable to provide a radiography service for the Hip and Elbow Dysplasia Schemes in the immediate future. The CHS Hip and Elbow Dysplasia scoring and grading sessions have also been placed on hold as CHS staff and scrutineers are required to remain at home. 
Eyes – KC/BVA/ISDS Eye Scheme
Following the Prime Minister's address on Monday 23 March everyone must stay at home and CHS Eye Panellists will not be able to offer Eye Screening, as this is not classed as essential work. BVA/CHS will update their website when the situation changes and appreciate your understanding during this time.
Note to ABS members of requirements & recommendations:
In light of the developments relating to Covid-19, the Kennel Club Assured Breeder Scheme recognises that, in some cases, health testing may be impacted. Therefore, at present we will offer Kennel Club Assured Breeders a grace period for dogs mated from March 2020 onwards, until September 2020*, to ensure all health testing requirements and recommendations are in place. After this period, it is essential that the relevant health tests are in place before future litters arrive.
With regard to DNA testing, only some DNA testing will be impacted and so you should check with the DNA test provider and wherever possible  this should be in place at point of registration as per requirements and recommendations.
*Timelines are provided as a guide only and may be subject to revision, in accordance with government advice and guidelines.
DNA Testing (All conditions)
We anticipate that only some DNA testing will be impacted during this period. Many breeds are recommended to have DNA testing for a number of conditions, including eye conditions. To find your breed bundle or for more information on the DNA tests that the Kennel Club recommends for your breed, please use the links provided below:
www.thekennelclub.org.uk/services/public/breed/Default.aspx
www.thekennelclubshop.org.uk/products/combibreed-health-test-packages
Please be aware of the latest update from the Animal Health Trust with regard to DNA testing services. www.aht.org.uk/news/statement-from-the-animal-health-trust.
Hearing/BAER
BAER assessments require the clinician to be in close contact with you, your dog and potentially a litter of puppies, so please note that in line with government advice it is likely that your session will be cancelled or postponed. For more information on future appointments or to speak to a BAER provider for advice, please see provider details below:
www.thekennelclub.org.uk/health/for-breeders/breeding-advice/deafness-baer-testing/
Hearts
Under certain circumstances some heart testing clinics may continue but please bear in mind that non-essential appointments should not continue and heart testing for pre-breeding screening may be cancelled or rescheduled. For advice on heart testing, or for those with concerns, the Kennel Club is happy to support contact with a Veterinary Cardiovascular Society cardiologist for support, advice or to book a future heart testing session. Enquiries should be emailed to health@thekennelclub.org.uk
Kennel Club/University of Cambridge Respiratory Function Grading Scheme (BOAS)
The Kennel Club administers the scheme and, due to the nature of the RFG Scheme assessments, they should not take place in line with current government advice to ensure we keep assessors, owners and their dogs safe during this challenging period. Please be aware of advice and guidance on BOAS and information that supports the scheme and please contact the Kennel Club and not individual regional approved assessors with any queries or concerns at health@thekennelclub.org.uk.
What can you continue to do for dog health?
Whilst health testing and screening is going to be difficult during this period you can still help support your breed and contribute valuable information and data by completing our online health surveys here. Health surveys enable the Kennel Club to gather data on specific conditions and the overall health of a breed. This helps us in supporting health research projects, communicating with owners in regard to the health of your breed, prioritising Kennel Club funding and resources to support tackling health problems and to work with other organisations who are looking to make an improvement in dog health.
Please check back here regularly for updates and to see if we have added a health survey for your breed or conditions that may affect your breed.
Your contribution to the improvement in dog health is really important and it is the small actions that will make a big difference for dogs.
We thank you all for your patience and we want you to know that we are here to support you. To keep up to date with our guidance on Covid-19, please click here.
Please note breed specific updates below:
Cancelled
Deerhound – 18/04/2020 Deerhound Club heart screening clinic cancelled
German Shepherd Dog – 19/06/2020 British Sieger health survey cancelled 
Gordon Setter – 11/04/2020 Gordon Setter Association eye testing cancelled
Saluki – 2020 all health testing cancelled
Schnauzers (Minis, Standard and Giants) – 28/03/2020 eye testing session cancelled
Postponed/Dates for Diary 
Dobermann – 10/10/2020 Welsh Dobermann show DCM biomarker testing
Flatcoated Retriever – 12/07/2020 health seminar
Golden Retriever – all 2020 health testing postponed
Keeshond – 18/04/2020 eye testing session cancelled and postponed to April 2021
Mastiff – 10/10/2020 health seminar