KC Recognised DNA Test Laboratories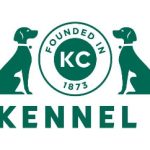 OFFICIAL RECOGNITION OF HEALTH TESTS
The Kennel Club has announced changes to accepted laboratories it will accept DNA results from in order to align with the changing landscape of the genetic testing industry.
The accuracy of the DNA test results recorded by The Kennel Club is crucially important for the integrity of its database, and consequently, for the quality of the advice given to breeders. The Kennel Club has undergone a consultation process with laboratories providing test results to develop the below criteria which all laboratories, both new and previously recognised must meet in order for DNA tests to be accepted.
Laboratory is required to provide a certificate for current and valid specific ISO accreditation for the competence of testing and calibration, or a separately agreed equivalent of quality assurance certification issued by an independent monitoring body. Laboratories hosted by universities are exempt from this criteria.
Laboratory is required to be a participant (or leadership sponsor) in the Harmonisation of Genetic Testing for Dogs project led by the International Partnership for Dogs.
Laboratory is required to provide a full list of offered tests, together with the details of the mutation tested for, to ensure The Kennel Club is recording results for the intended mutation tested for. This is to minimise the risk that the results recorded under the same label by different laboratories refer to different genetic variants, which could have severe consequences should hereditary status be assigned based on the results held in The Kennel Club's database.
Joanna Ilska, Canine Geneticist at The Kennel Club said: "By implementing the new and improved process of accepting laboratories, we can ensure that the laboratories we record results from work to consistently high levels of quality. This way we can be confident we have accurate records and are supporting breeders through best practice.
"We have worked hard to ensure all laboratories have been contacted, however in some instances have not always received feedback. We will continue to try and continue conversations with all and if a laboratory is not included on the revised list we would like to reassure that they are still able to re-apply at any time."
For laboratories which have been on the list of accepted laboratories to date, but do not appear on the revised list, there will be a grace period where The Kennel Club will continue to record their results until the end of 2023. However, as of 1 January 2024 (date of test result), the results from these laboratories will no longer be accepted into The Kennel Club's database. For further information and details of laboratories please visit DNA Testing
17 November 2023