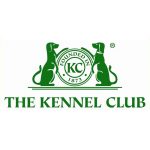 Following consultation with the Eye Panel Working Party, The Kennel Club and British Veterinary Association have announced a number of changes to the BVA/KC/ISDS Eye Scheme, effective from 1st January 2020.
Removal of Schedule B
Schedule B will be removed. The CHS 'sightings report', which records and monitors evidence of conditions and abnormalities, will be used to add and remove breeds to and from Schedule A. These reports have been collated by the Eye Panel Working Party alongside Schedule B for five years and will now be reviewed annually, allowing continued monitoring of the incidence of any conditions across all breeds.
Where evidence of new and emerging conditions has been noted via the sightings report, breeds may be considered for addition to Schedule A, and where no reports of affected dogs have been noted for a period of five years, breeds may be considered for removal from Schedule A.
Wording on the eye certificates, which have recently been redesigned, will be amended to more accurately reflect the heredity of eye conditions. This will enable any dog to now participate in the Eye Scheme and, in the case of KC registered dogs ALL eye test results will now be published in the Breed Record Supplement and appear on the Health tests results finder.
Change to recommended frequency of eye screening
For KC Assured Breeders, all breeds on Schedule A must be eye screened within 12 months prior to the date of mating. The Assured Breeder Scheme rules will be altered to ensure that they accurately reflect this.