BVA Hip & Elbow Scheme Survey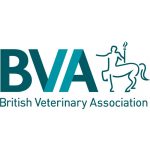 The BVA and KC are looking for anyone who has used the BVA/KC Hip & Elbow Dysplasia Scheme between 2019-2022, to participate in a survey, in order to understand how to better improve their services. The survey will be open for approximately four weeks and is completely anonymous.
* Updated to add *
Anyone who has used the BVA scheme prior to 2019 can also complete the survey, or anyone who used an alternative scheme from another country can pass on their views/comments.
To participate, please follow the link below