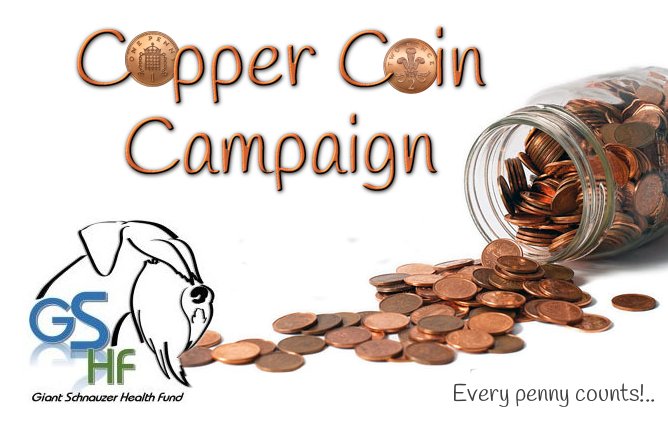 The GSHF is running a Copper Coin Campaign! … if you have any 1p or 2p coins we are collecting them to help raise funds for the Giant Schnauzer Health Fund. Michelle had been saving her 1p coins over a period of time and managed to collect £12! for the health fund. It is amazing how many copper 1p or 2p coins you may have in draws or the bottom of your bag or pockets. Lesley found £9! worth of 1p and 2p coins at home in various locations and donated them to the health fund….or maybe you could start a collection of 1p and 2p coins.
You can hand over your 1p & 2p coins to any of the GSHF committee at events or shows which are held throughout the country, or cash them in at the bank and send us a cheque for the value of your coins.
We have extended our 'Copper Coin Campaign' to include foreign coins and notes, old coins and obsolete money!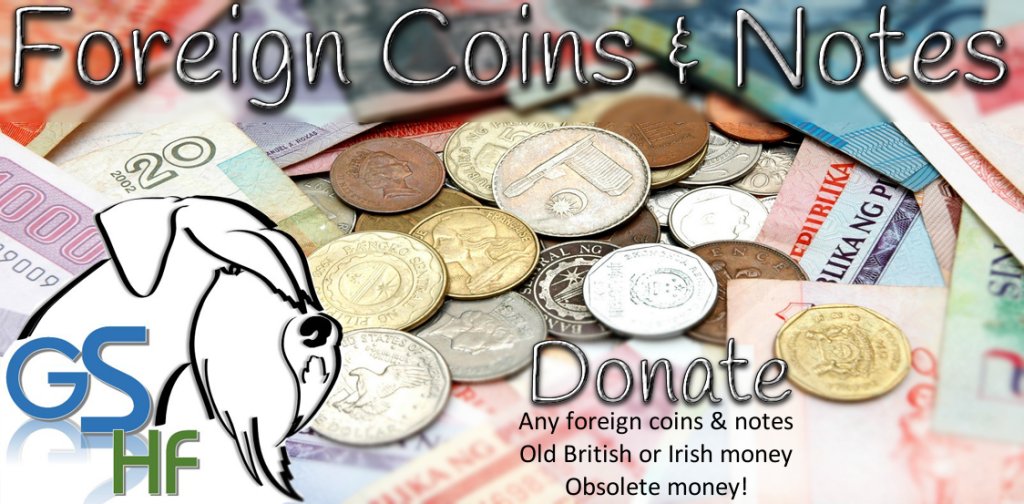 So if you would like to relieve your draws of old holiday money…….you can donate it to the GSHF.
Contact Lesley the treasurer to find out where you can hand over your coins: treasurer@giantschnauzerhealth.org.uk