Support the Giant Schnauzer Health Fund by becoming a member and making an annual minimum £10 membership donation.
The GSHF is in the process of applying to HMRC for recognition as a charity, and as such subscription donations are for membership to the GSHF only, of which all monies go directly into the Health Fund.
Members are welcome to attend the Annual General Meeting, receive periodic e-newsletters, and take part in activities that form part of the GSHF's objectives.
All members receive a waterproof car bumper/window sticker showing support for the GSHF.




Breeders may request to be added to the website breeder listing, and display a 'Supporting Health' badge on personal websites (Subject to Terms and Conditions).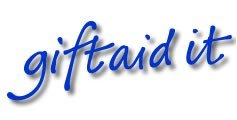 If you are a UK Tax Payer, please tick the Gift Aid box on the membership form, as the GSHF may be able to claim Gift Aid on your donation.  So for every £10.00 donation the GSHF may be able to claim an extra £2.50 from HMRC.
100% of membership donations go towards the Giant Schnauzer Health Fund.